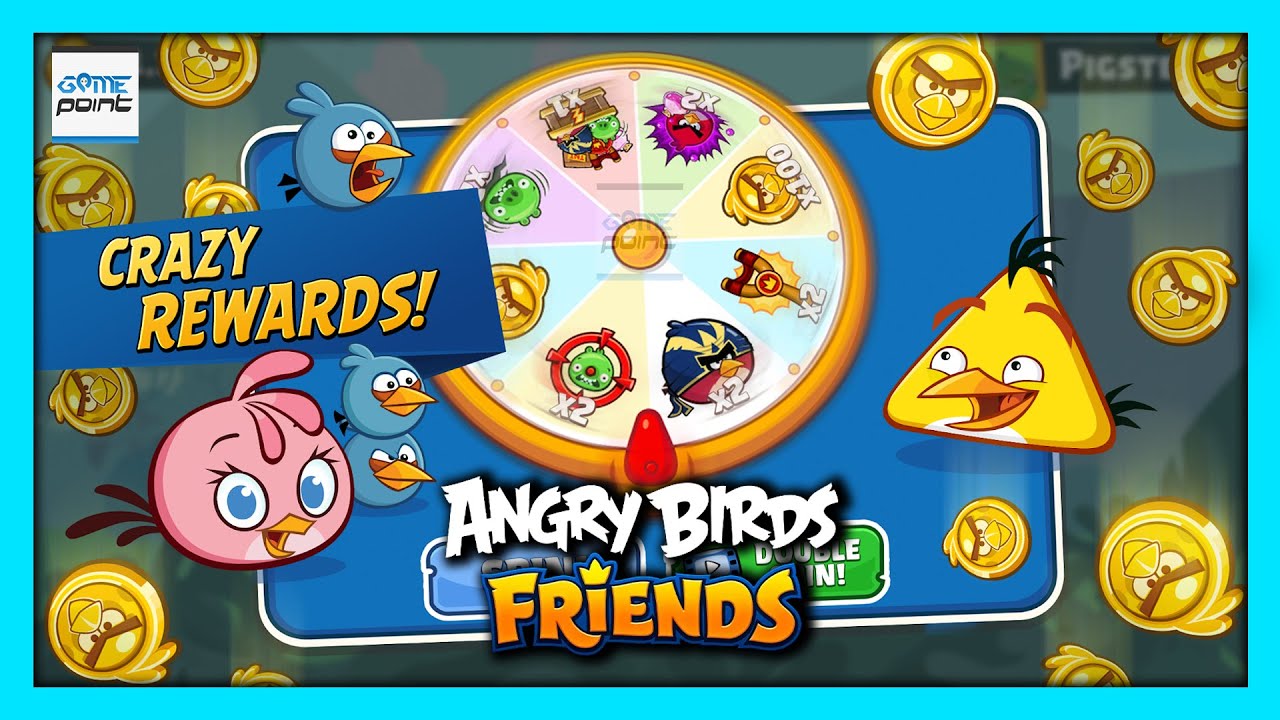 Hello Our viewers, This day, we are playing Angry Birds Friends Tournament 2021 | Angry Birds Game @Game Point PK. If you are enjoying this gameplay video, watch it till the end of the game. Then, hit the subscribe and 🔔 press the bell icon!
#gamepointpk #angrybirds #angrybirdsfriends #gameangrybirds #game
Subscribe our another gaming channel✨🧶:
🏆 Vincitore Gamers:
https://www.youtube.com/c/VincitoreGamers/featured
► Download Angry Birds Friends🐦:
📲 iOs:
https://apple.co/3auuGnx
📲 Android:
http://bit.ly/2YugfKc
📲 Amazon Store:
https://amzn.to/2MCLrEs
👍 If you enjoyed the video, drop alike!
📱 GAME DESCRIPTION || Angry Birds Friends 🐦
Angry Birds Friends is a puzzle video game and the fourth game in the Angry Birds video game series. It is developed and published by Rovio Entertainment. (
#Wikipedia
)
📺 MORE GAMING VIDEOS
Most Popular Uploads:
https://www.youtube.com/c/GamePointPK/videos?view=0&sort=p&shelf_id=6
Angry Birds Playlist:
https://www.youtube.com/watch?v=8rYzOBxvE9A&list=PLs8zxA72TWWyDonVCO4o3_2EYBs7plfpR
📌📌 Watch our other Upload 📌📌
🔶 Bubble Freedom Shooter Game:
https://youtu.be/f-JU7XJ0X6g
💠 Free Fire Game:
https://youtu.be/fOJNcrwlE48​
🔶 Stack Balls:
https://youtu.be/t_mpL_Zc6nI​​​
💠 Subway Surfers 9th Birthday:
https://youtu.be/ZuolUErUiN4
🔶 Balloon Game for Kids:
https://youtu.be/qGwnjMUfBg0
💠 Bricks Breaker Quest Game:
https://youtu.be/T-nYxAw-lIM
🔶 Candy Crush Game Video:
https://youtu.be/k3hyt6d8nBo
💠 Fruit Ninja 2 Game Online:
https://youtu.be/llrrX8yjHas​​​
🔶 Angry Birds POP! Bubble Shooter:
https://youtu.be/_qxnWKal5-w​​
💠 Carrom Disc Pool - Carrom Board Game:
https://youtu.be/eKtL9O4JXxg​​​​
🔶 Bubble Shooter Rainbow:
https://youtu.be/lvbAt67YgMU​​
💠 Craft Candy Blast:
https://youtu.be/Af8l1mezqac​​​​​
► About Game Point PK
Game Point PK is all about playing the latest trending games, games reviews, best games of the month. Subscribe Now to stay updated about
#gaming
. 🔔SUBSCRIBE -
https://youtube.com/GamePointPK?sub_confirmation=1
💎Join Our Facebook Group:
https://www.facebook.com/groups/GamePointPK
👤 FOLLOW US
Facebook:
https://www.facebook.com/GamePointPakistan
Website:
https://www.gamepointpk.com/
RSS Feed:
http://feeds.feedburner.com/blogspot/Hwlxnu
TikTok:
https://www.tiktok.com/@gamepointpk?lang=en
SnackVideo:
http://sck.io/jit3SB4N
Twitter:
https://twitter.com/GamePointPK/
Instagram:
https://www.instagram.com/GamePointPK/