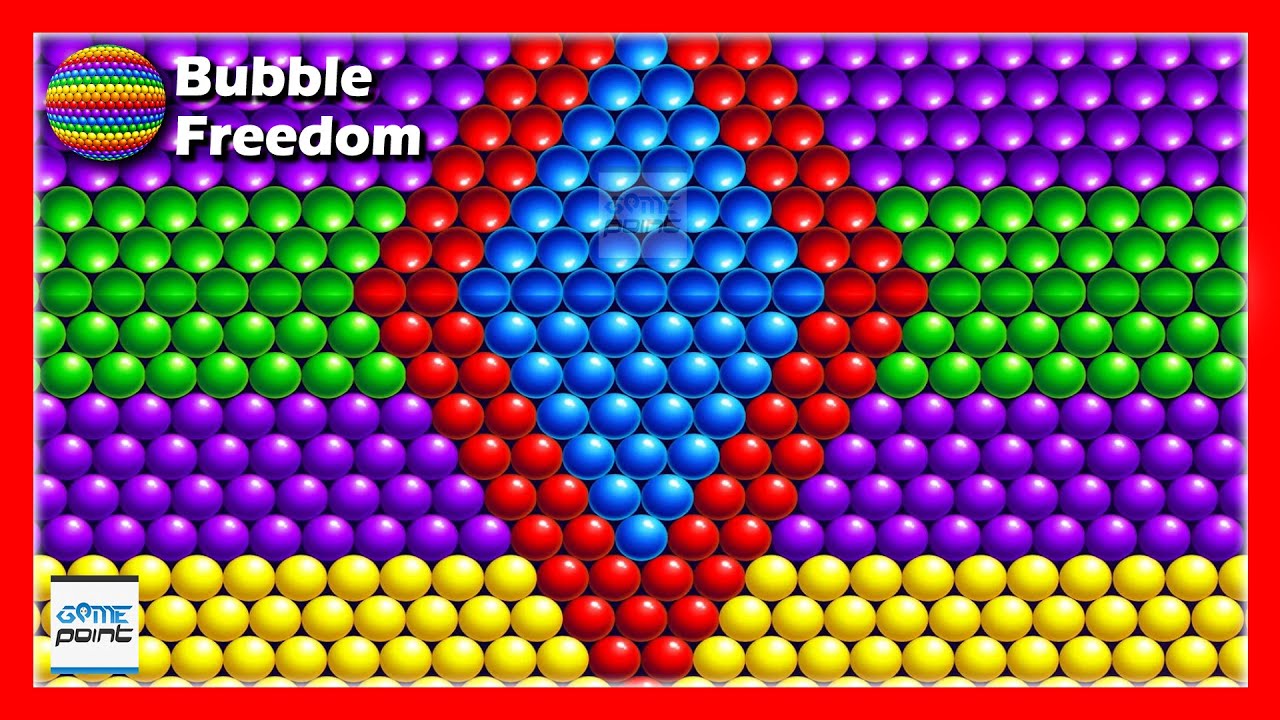 Hello our viewers, Today we play very first-time bubble shooter type games i.e, Bubble Shooter Game | Bubble Freedom Shooter Game Level 1 - 15 @Game Point PK on our Android 10 Mobile which was published by Bubble Shooter Artworks for Android, iOS, and other devices. If you are enjoying this gameplay video, watch it till the end of the game. Then, hit the subscribe and 🔔 press the bell icon!
#gamepointpk
#bubbleshootergame
#ballswalagame
#bubblefreedongame
#bubblesgame
Subscribe our another gaming channel✨🧶:
🏆 Vincitore Gamers:
https://www.youtube.com/c/VincitoreGamers/featured
► Download the Bubble Freedom Bubble Shooter Game:
📲 Android:
https://bit.ly/2TKEpBr
👍 If you enjoyed the video, drop alike!
📱 GAME DESCRIPTION || Birdpapa Bubble Crush Game
Casual. Everyone. Classic bubble shoot eliminate shooter game, exquisite picture quality, fun levels, no wifi, free, the best time to pass the game! Welcome to the happy life of a birdpapa, cute bird babies hiding in the depths of bubble jungle, slide your fingers, eliminate colored bubbles, look, baby birds were you found. (
#wikipedia
)
📺 MORE GAMING VIDEOS
Most Popular Uploads:
https://www.youtube.com/c/GamePointPK/videos?view=0&sort=p&shelf_id=6
📌📌 Watch our other Upload 📌📌
🔶 Bubble Shooter Game:
https://youtu.be/Z5qeReGBSLs
💠 Subway Surfers 9th Birthday:
https://youtu.be/ZuolUErUiN4
🔶 Balloon Game for Kids:
https://youtu.be/qGwnjMUfBg0
💠 Free Fire Game:
https://youtu.be/fOJNcrwlE48​
🔶 Stack Balls:
https://youtu.be/t_mpL_Zc6nI​​​
💠 Bricks Breaker Quest Game:
https://youtu.be/T-nYxAw-lIM
🔶 Candy Crush Game Video:
https://youtu.be/k3hyt6d8nBo
💠 Learning Games for Kids:
https://youtu.be/qRQK8kmSsi4
🔶 Angry Birds Friends:
https://youtu.be/9Z1wmrHkHVs​​​
💠 Sand Balls Puzzle Game:
https://youtu.be/vUAbnlcD9KI
🔶 Block Puzzle Jewel Game:
https://youtu.be/EmjX9-0bWYM
► About Game Point PK
Game Point PK is all about playing the latest trending games, games reviews, best games of the month. Subscribe Now to stay updated about
#gaming
. 🔔SUBSCRIBE -
https://youtube.com/GamePointPK?sub_confirmation=1
💎Join Our Facebook Group:
https://www.facebook.com/groups/GamePointPK
👤 FOLLOW US
Facebook:
https://www.facebook.com/GamePointPakistan
Website:
https://www.gamepointpk.com/
RSS Feed:
http://feeds.feedburner.com/blogspot/Hwlxnu
TikTok:
https://www.tiktok.com/@gamepointpk?lang=en
Twitter:
https://twitter.com/GamePointPK/
Instagram:
https://www.instagram.com/GamePointPK/