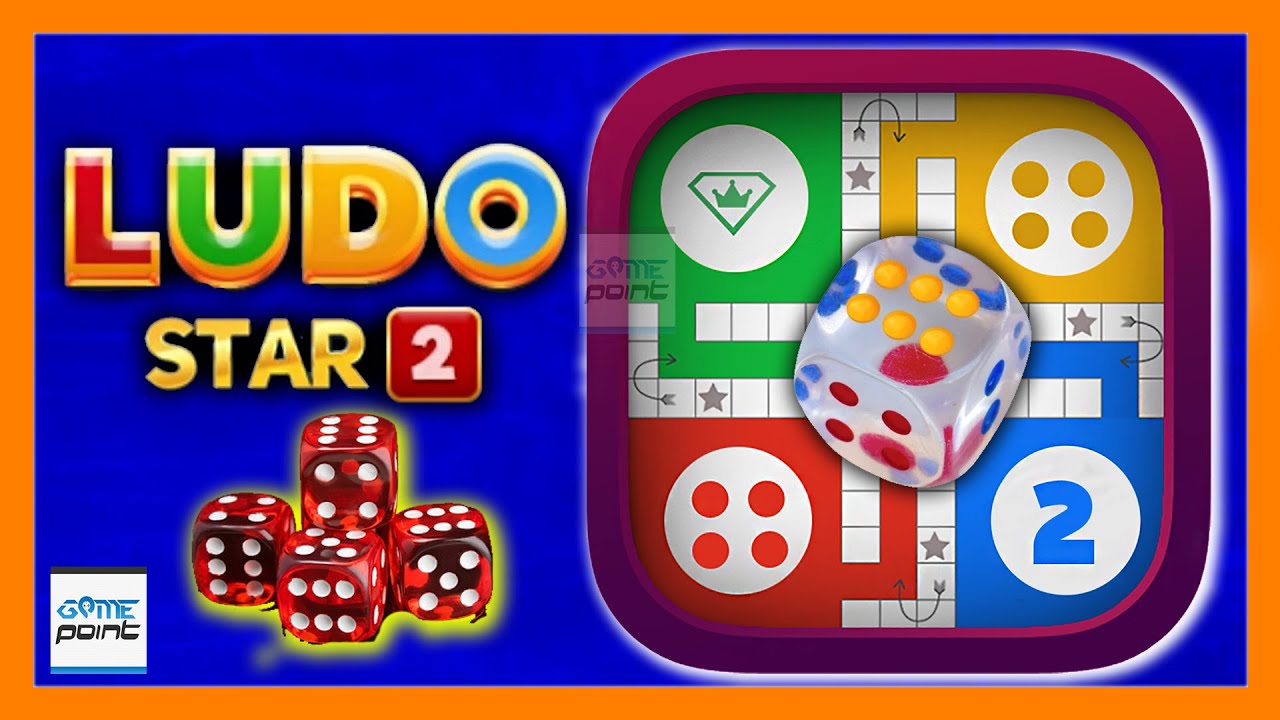 Hey Our Champions, Today we are playing a very famous and addictive game i.e, Ludo Wali Game 🎲 #3 | Ludo Star 2 Online Game Video @Game Point PK. All you have to do watch the video till the end of the game hit the subscribe and 🔔 press the bell icon!
#ludowalagame #ludogame #gamepointpk #ludo #ludogameonline #ludostar
👍 If you enjoyed the video, drop a like!
Subscribe our another gaming channel✨🧶:
🏆 Vincitore Gamers: https://www.youtube.com/c/VincitoreGamers/featured
► Download Ludo Star 2 Game 🎲:
📲 iOs: https://apple.co/3alfSrP 📲 Android: https://bit.ly/3x40Wbr 📲 Download from Uptodown: https://ludo-star-2.en.uptodown.com/android/download
📱 GAME DESCRIPTION | Ludo Star 2 🎲
Ludo Star 2 is a new version of the Ludo STAR game that is free to play and can be played between friends and family. It is the game to share great interests and childhood memories with your friends. Show us if you can master this game. A perfect Ludo Board Game that was loved by Mughals, Mahabharat's King, and many old kings of India and the world. It is for all Star of Ludo.
📺 MORE GAMING VIDEOS
Most Popular Uploads: https://www.youtube.com/c/GamePointPK/videos?view=0&sort=p&shelf_id=6 Ludo Star 2 Playlist: https://youtube.com/playlist?list=PLs8zxA72TWWz4nQ5HNwkOxnj7fY-N20JX
📌📌 Watch our other Upload 📌📌
💠 Bubble Freedom Shooter Game: https://youtu.be/f-JU7XJ0X6g 🔶 Angry Birds Friends Tournament 2021: https://youtu.be/VQYvX-9XE5w 💠 Bricks Breaker Quest Game: https://youtu.be/T-nYxAw-lIM 🔶 Balloon Game for Kids: https://youtu.be/qGwnjMUfBg0 💠 Subway Surfers 9th Birthday: https://youtu.be/ZuolUErUiN4 🔶 Candy Crush Game Video: https://youtu.be/k3hyt6d8nBo 💠 Learning Games for Kids: https://youtu.be/qRQK8kmSsi4 🔶 Angry Birds Rio: http://bit.ly/WatchAngryBirdsRio​​ 💠 Block Puzzle Jewel Game: https://youtu.be/EmjX9-0bWYM 🔶 Sand Balls Puzzle Game: https://youtu.be/vUAbnlcD9KI
► About Game Point PK
Game Point PK is all about playing the latest trending games, games reviews, best games of the month. Subscribe Now to stay updated about #gaming. 🔔SUBSCRIBE - https://youtube.com/GamePointPK?sub_confirmation=1
💎Join Our Facebook Group:
https://www.facebook.com/groups/GamePointPK
👤 FOLLOW US
Facebook: https://www.facebook.com/GamePointPakistan Website: https://www.gamepointpk.com/ RSS Feed: http://feeds.feedburner.com/blogspot/Hwlxnu TikTok: https://www.tiktok.com/@gamepointpk?lang=en Twitter: https://twitter.com/GamePointPK/ Instagram: https://www.instagram.com/GamePointPK/