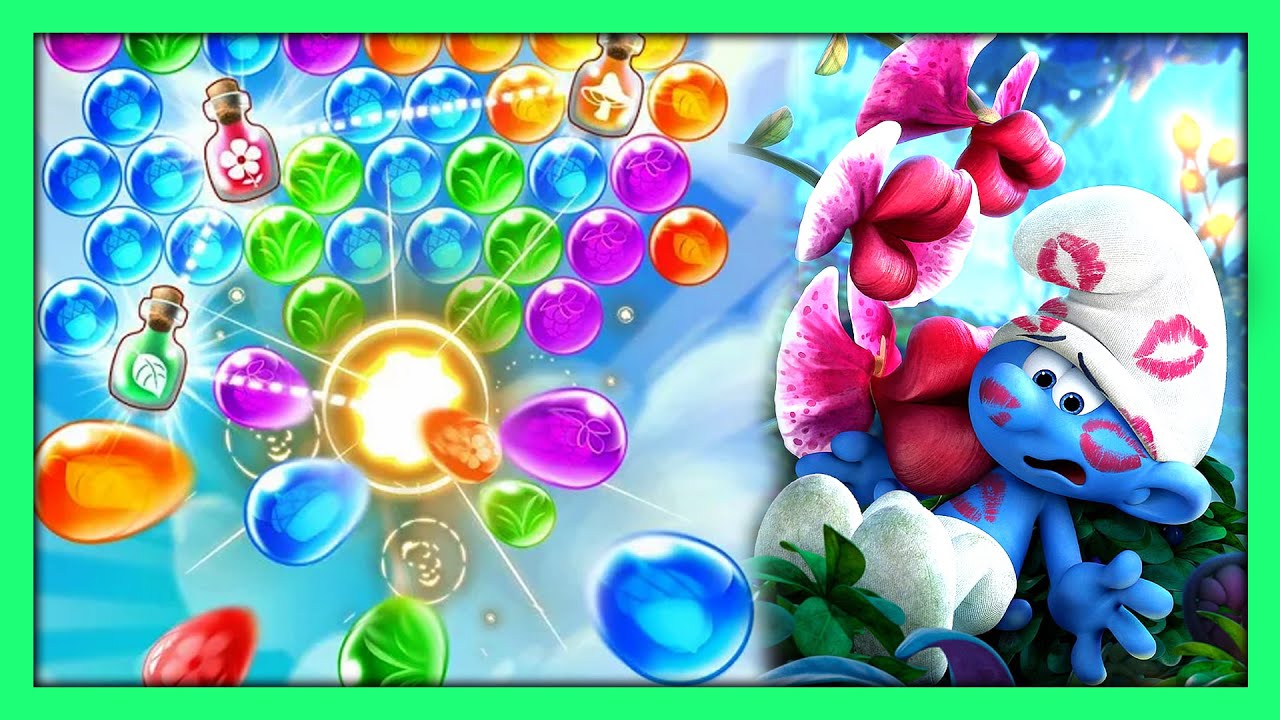 Hi Game Point PK viewers. Today we are now playing the most favorite games Smurfs Bubble Story Level 31 to Level 35🚀 Smurfs Bubble Shooter Game. To check out All New Android Games, all you have to do watch the video till the end of the game hit the subscribe and 🔔 press the bell icon!
#SmurfsBubbleShooter #BallsWalaGame #GamePointPK #BubbleShooterGame
► Download the Smurfs Bubble Shooter Story 🍭:
📲 iOs: https://apple.co/2Uz4dNX
📲 Android: https://bit.ly/36yE8E4
📱 GAME DESCRIPTION | Smurfs Bubble Shooter Story
You won't find another bubble game that combines a challenging Bubble Shooter with building your own Smurf Village. To advance in this game, you will have to match 3 bubbles of the same color, like any classic Bubble Shooter. With each level you pass, you will get Coins and Smurfs berries, so you can buy decorations for your Smurf village.
📺 MORE GAMING VIDEOS
Most Popular Uploads: https://www.youtube.com/c/GamePointPK/videos?view=0&sort=p&shelf_id=6
Smurfs Bubble Shooter Playlist: https://youtube.com/playlist?list=PLs8zxA72TWWyKoZaNGmUrNGIs_V28i0Hg
📌📌 Watch our other Upload 📌📌
💠 Fun Race 3D Gameplay: https://youtu.be/0HCYbpx8W8g
🔶 Free Fire Gameplay Best Survival: https://youtu.be/ZIpxKUi5KbQ
💠 Hill Climb Racing Jeep: https://youtu.be/bhgahJvb_jI
🔶 Sonic Dash 2: Sonic Boom: https://youtu.be/trSGsPdtmL4
💠 Subway Surfers New Update: https://youtu.be/MoTliOGLCz0
► About Game Point PK
Game Point PK is all about playing the latest trending games, games reviews, best games of the month. Subscribe Now to stay updated about #gaming.
🔔SUBSCRIBE - https://youtube.com/GamePointPK?sub_confirmation=1
💎Join Our Facebook Group:
https://www.facebook.com/groups/GamePointPK
👤 FOLLOW US
Facebook: https://www.facebook.com/GamePointPakistan
Website: https://www.gamepointpk.com/
RSS Feed: http://feeds.feedburner.com/blogspot/Hwlxnu
TikTok: https://www.tiktok.com/@gamepointpk?lang=en
SnackVideo: http://sck.io/jit3SB4N
Twitter: https://twitter.com/GamePointPK/
Instagram: https://www.instagram.com/GamePointPK/