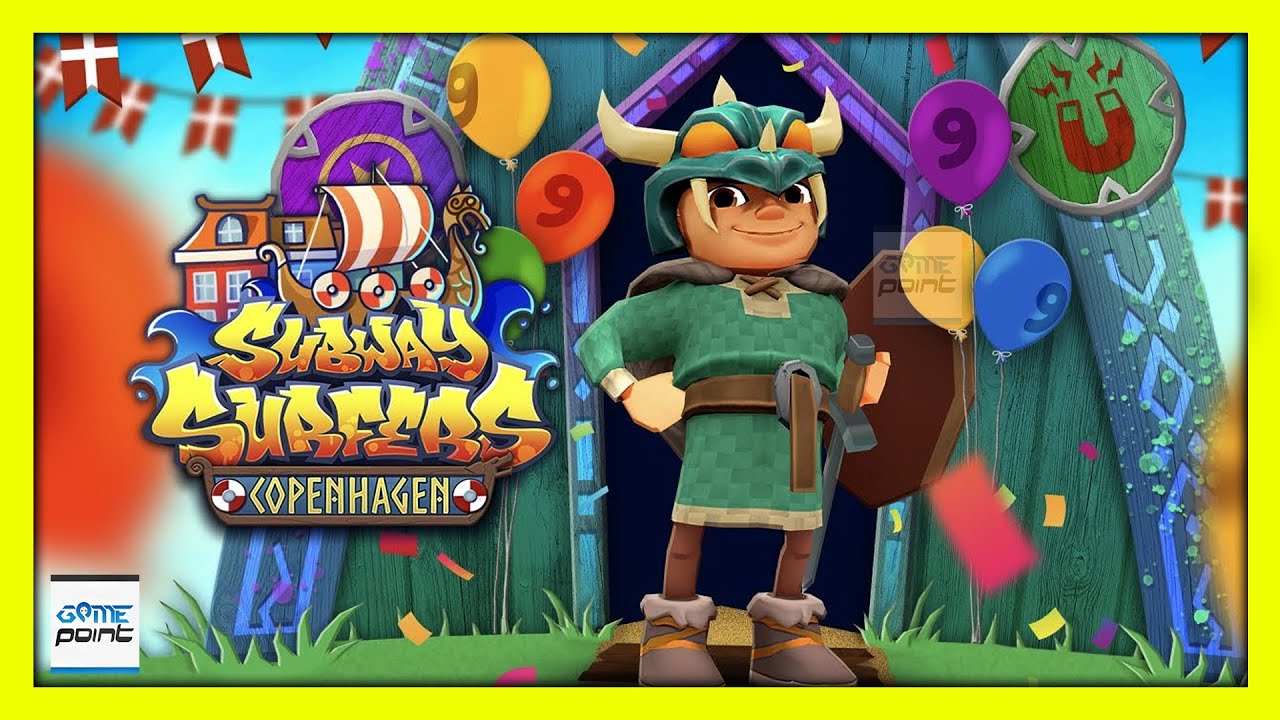 Hello, Our Champions, This day we are playing the Subway Surfers Copenhagen World Tour 2021 | Subway Surfers 9th Birthday @Game Point PK . Android/iOS Gameplay on our Android 10 Mobile which was published by Kiloo, SYBO Games for Android, iOS, and other devices. If you are enjoying the video, watch it till the end of the game. Then, hit the subscribe and 🔔 press the bell icon!
#gamepoint #subwaysurfers #subwaysurfers2021 #games #सबवेसर्फर्स
► Download the Subway Surfers Game🚊:
📲iOs: https://apple.co/3k4TBl4 📲Android: https://bit.ly/344XfpA 📲Amazon Store: https://amzn.to/31dWtoi 🌍 Play Online: https://www.kiloo.com/subway-surfers/?ref=gamepointpk 👍 If you enjoyed the video, drop alike!
Subscribe our another gaming channel✨🧶:
🏆 Vincitore Gamers: https://www.youtube.com/c/VincitoreGamers/featured
📱 GAME DESCRIPTION Subway Surfers:
Subway Surfers is an endless runner mobile game co-developed by Kiloo and SYBO Games, private companies based in Denmark. It is available on Android, iOS, Kindle, and Windows Phone platforms and uses the Unity game engine. (#Wikipedia)
📺 MORE GAMING VIDEOS
Most Popular Uploads: https://youtu.be/kEPl1e-Kp5U Subway Surfers Playlist: https://www.youtube.com/playlist?list=PLs8zxA72TWWzo1HW01-ReyRQCvvoy9-LM
📌📌 Watch our other Upload 📌📌
🔶 Balloon Game for Kids: https://youtu.be/qGwnjMUfBg0 💠 Free Fire Game: https://youtu.be/fOJNcrwlE48​ 🔶 Stack Balls: https://youtu.be/t_mpL_Zc6nI​​​ 💠 Bubble Shooter Game: https://youtu.be/Z5qeReGBSLs 🔶 Bricks Breaker Quest Game: https://youtu.be/T-nYxAw-lIM 💠 Candy Crush Game Video: https://youtu.be/k3hyt6d8nBo 🔶 Learning Games for Kids: https://youtu.be/qRQK8kmSsi4 💠 Talking Tom Gold Run: https://youtu.be/XBWPao5lw_c​​​​​ 🔶 Subway Princess Runner Game: https://youtu.be/os-10UdW89I​​ 💠 Candy Crush Saga: https://youtu.be/jzL0Sl0s7LU