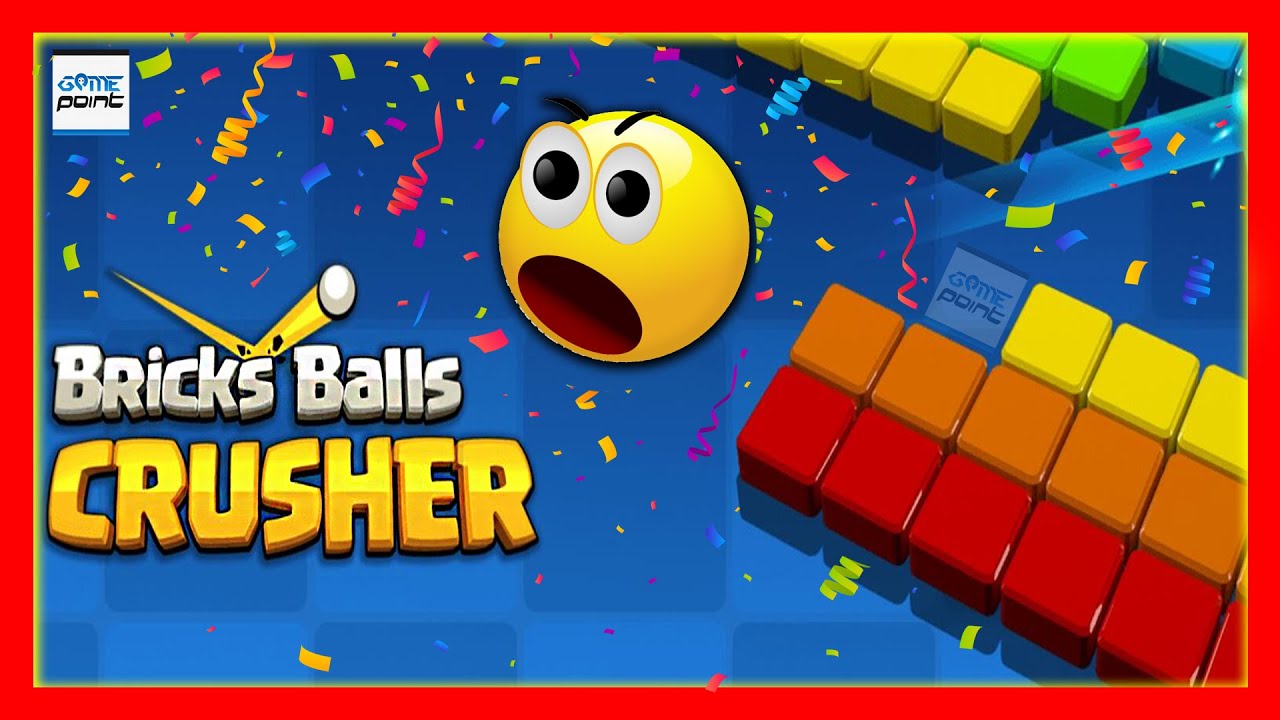 Hello Gamepointpk Viewers👋, Today, you are watching Bricks Ball Crusher Gameplay Infinity Gravity Challenge Mode #6 | Game Bricks Ball #gamepoint. This is the Best Ball Brick Breaker Game on the Android and Apple Devices. All you have to do watch the video 🎬 till the end of the game🎮 hit the subscribe and 🔔 press the bell icon!
#bricksballcrusher #ballsgame #gamepointpk #bricksbreaker #games #bricksball #bricksgame
Subscribe our another gaming channel✨🧶:
🏆 Vincitore Gamers: https://www.youtube.com/c/VincitoreGamers/featured
► Download Bricks Ball Crusher Game⭕:
📲 Android: https://bit.ly/3moKa16
📲 AppStore: https://apple.co/2HQy15W
📲 Amazon: https://amzn.to/3gSCN1p
👍 If you enjoyed the video, drop alike!
📱 GAME DESCRIPTION |
Bricks Ball Crusher is a classic and exciting brick game. Just play this game to relax your brain and have fun. This game is fun and challenging. Just touch on the screen to shoot your physics balls and break the bricks. Remember, you must break as many bricks as possible to get the highest scores and pass the levels! (#Wikipedia)
📺 MORE GAMING VIDEOS
🔷 Most Popular Uploads: https://bit.ly/3gIx5z1
🔷 Bricks Ball Crusher Game Playlist: https://bit.ly/35OB07d
📌📌 Watch our other Upload 📌📌
🌐 Bubble Shooter Panda Pop Game: https://bit.ly/2SDdqHD
🌐 Carrom Board Game Video: https://bit.ly/2Ul7Aey
🌐 Parking Frenzy Car Game: https://bit.ly/2SRMLqQ
🌐 Ludo King Online Play Game: https://bit.ly/3d5egnm
🌐 Bubble Pop Origin Puzzle Game: https://bit.ly/3zXLMFU
► About Game Point PK
Game Point PK is all about playing the latest trending games, games reviews, best games of the month. Subscribe Now to stay updated about #gaming.
🔔SUBSCRIBE - https://youtube.com/GamePointPK?sub_confirmation=1
💎Join Our Facebook Group:
https://www.facebook.com/groups/GamePointPK
👤 FOLLOW US
Facebook: https://www.facebook.com/GamePointPakistan
Website: https://www.gamepointpk.com/
RSS Feed: http://feeds.feedburner.com/blogspot/Hwlxnu
TikTok: https://www.tiktok.com/@gamepointpk?lang=en
SnackVideo: http://sck.io/jit3SB4N
Twitter: https://twitter.com/GamePointPK/
Instagram: https://www.instagram.com/GamePointPK/