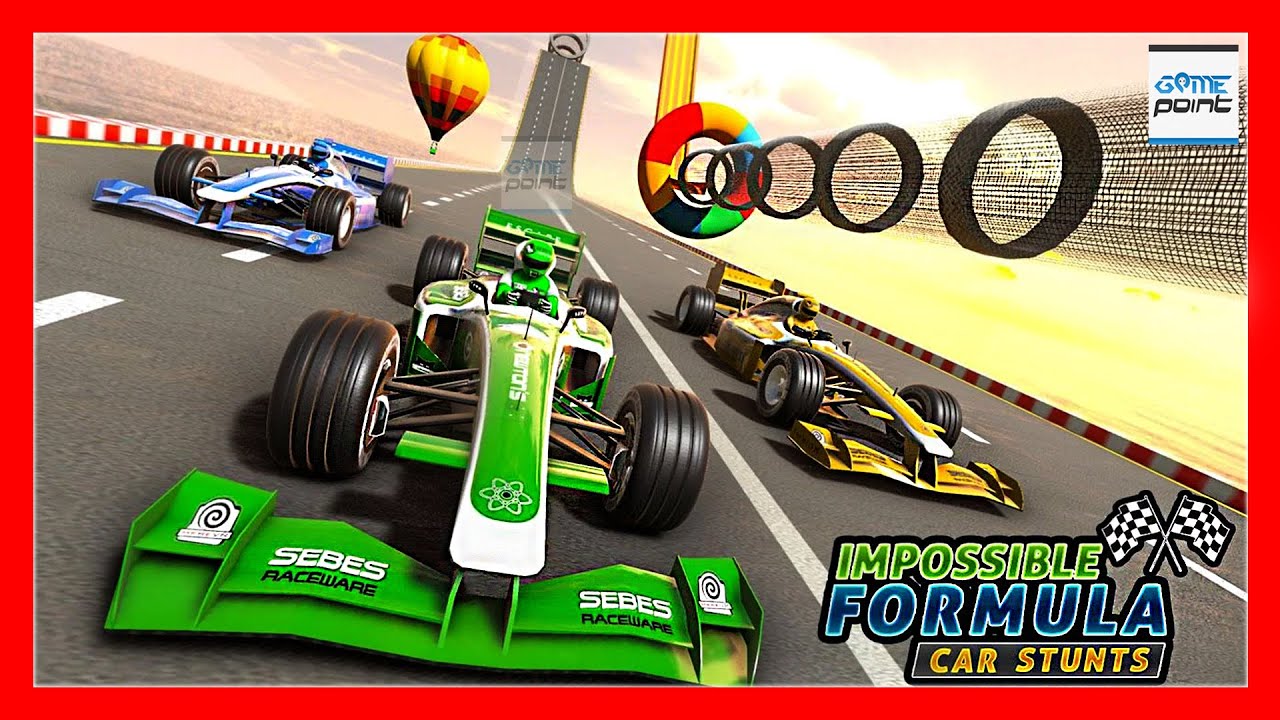 Hello, GamepointPK Legends, Today we are playing Formula Car GT Racing Stunts Game #1 🏳‍🌈 | Best Racing Game Android 2021 @Game Point PK on our Android 10 Mobile. If you are enjoying this gameplay video, watch it till the end of the game. Then, hit the subscribe and 🔔 press the bell icon!
#carracinggames #formulacarstuntsgame #gamepointpk #game #karwaligame #racinggame
Subscribe our another gaming channel✨🧶:
🏆 Vincitore Gamers: https://www.youtube.com/c/VincitoreGamers/featured
► Download the Formula Car GT Racing Stunts Game 🏳‍🌈:
📲 Android: https://bit.ly/3dlh8wN
👍 If you enjoyed the video, drop alike!
📱 GAME DESCRIPTION || Formula Car GT Racing Stunts- Impossible Tracks 3D Game 🏳‍🌈:
Get ready to play impossible car games ramp drive in which you will drive multiple cars like extreme racing stunts sport formula car games. Go and enjoy this mega ramp car stunts driving free and be a professional tricks master of car stunts games. Travel on challenging tracks with top-speed formula car parking stunts games. These ultimate formula car games 2021 multi stunts drive is adventurous creation for car stunt game lovers.
📺 MORE GAMING VIDEOS
🔷 Most Popular Uploads: https://bit.ly/3gIx5z1
🔷 Youtube Shorts Playlist: https://bit.ly/3qrCKwK
📌📌 Watch our other Upload 📌📌
🌐 Bubble Shooter Game: https://bit.ly/3joZBrr
🌐 Carrom Board Game Video: https://bit.ly/2Ul7Aey
🌐 Fruit Block - Puzzle Game: https://bit.ly/35TZvjr
🌐 Zumba Classic Game: https://bit.ly/3A2uHee
🌐 Ludo King Online Play Game: https://bit.ly/3d5egnm
► About Game Point PK
Game Point PK is all about playing the latest trending games, games reviews, best games of the month. Subscribe Now to stay updated about #gaming.
🔔SUBSCRIBE - https://youtube.com/GamePointPK?sub_confirmation=1
💎Join Our Facebook Group:
https://www.facebook.com/groups/GamePointPK
👤 FOLLOW US
Facebook: https://www.facebook.com/GamePointPakistan
Website: https://www.gamepointpk.com/
RSS Feed: http://feeds.feedburner.com/blogspot/Hwlxnu
TikTok: https://www.tiktok.com/@gamepointpk?lang=en
SnackVideo: http://sck.io/jit3SB4N
Twitter: https://twitter.com/GamePointPK/
Instagram: https://www.instagram.com/GamePointPK/