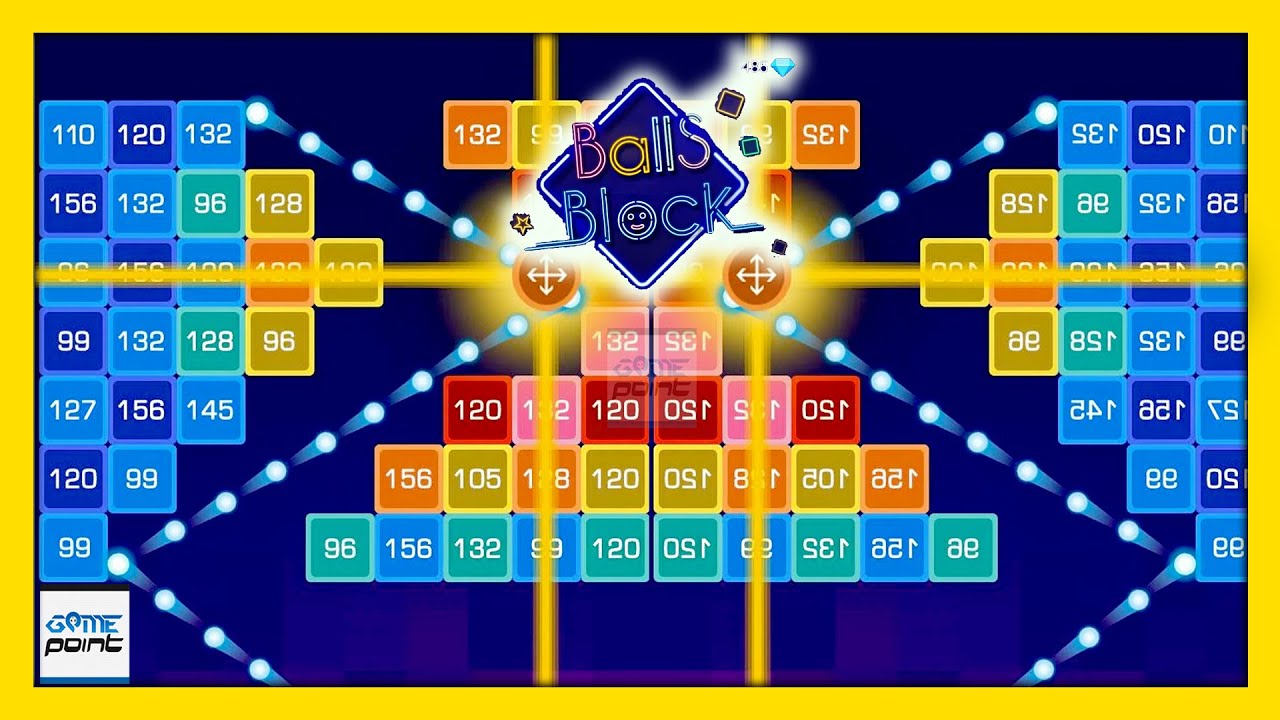 Hi Gamepointpk viewers, This day we are playing very first time Bricks Breaker Glow Balls Level 1 - 10 | Bricks Breaker Game | Breaking Bricks @Game Point PK​. All you have to do watch the video till the end of the game hit the subscribe and 🔔 press the bell icon!
#bricksbreakergame #bricksgame #gamepointpk #games #breakingbricksgame #mobilegame
👍 If you enjoyed the video, drop a like!
Subscribe our another gaming channel✨🧶:
🏆 Vincitore Gamers: https://www.youtube.com/c/VincitoreGamers/featured
► Download the Bricks Breaker Glow Balls Game:
📲 Android: https://bit.ly/3duCx6L
📱 GAME DESCRIPTION | Bricks Breaker Glow Balls 🏐
Bricks Breaker - Glow Balls is a addictive and challenging brick game. Just play it to relax your brain. Be focus on breaking bricks and you will find it more funny and exciting. How to play. - Hold the screen with your finger and move to aim. (#wikipedia)
📺 MORE GAMING VIDEOS
🔷 Most Popular Uploads: https://bit.ly/3gIx5z1
🔷 Youtube Shorts Playlist: https://bit.ly/3qrCKwK
📌📌 Watch our other Upload 📌📌
🌐 Candy Crush Saga Game: https://bit.ly/3AlGSD9
🌐 Panda Pop Bubble Shooter Game: https://bit.ly/3w86Q9H
🌐 Fruits Master Game Video: https://bit.ly/3x8aT7f
🌐 Parking Frenzy Car Game: https://bit.ly/2UdkZFv
🌐 Carrom Board Game Video: https://bit.ly/2Ul7Aey
► About Game Point PK
Game Point PK is all about playing the latest trending games, games reviews, best games of the month. Subscribe Now to stay updated about #gaming.
🔔SUBSCRIBE - https://youtube.com/GamePointPK?sub_confirmation=1
💎Join Our Facebook Group:
https://www.facebook.com/groups/GamePointPK
👤 FOLLOW US
Facebook: https://www.facebook.com/GamePointPakistan
Website: https://www.gamepointpk.com/
RSS Feed: http://feeds.feedburner.com/blogspot/Hwlxnu
TikTok: https://www.tiktok.com/@gamepointpk?lang=en
SnackVideo: http://sck.io/jit3SB4N
Twitter: https://twitter.com/GamePointPK/
Instagram: https://www.instagram.com/GamePointPK/