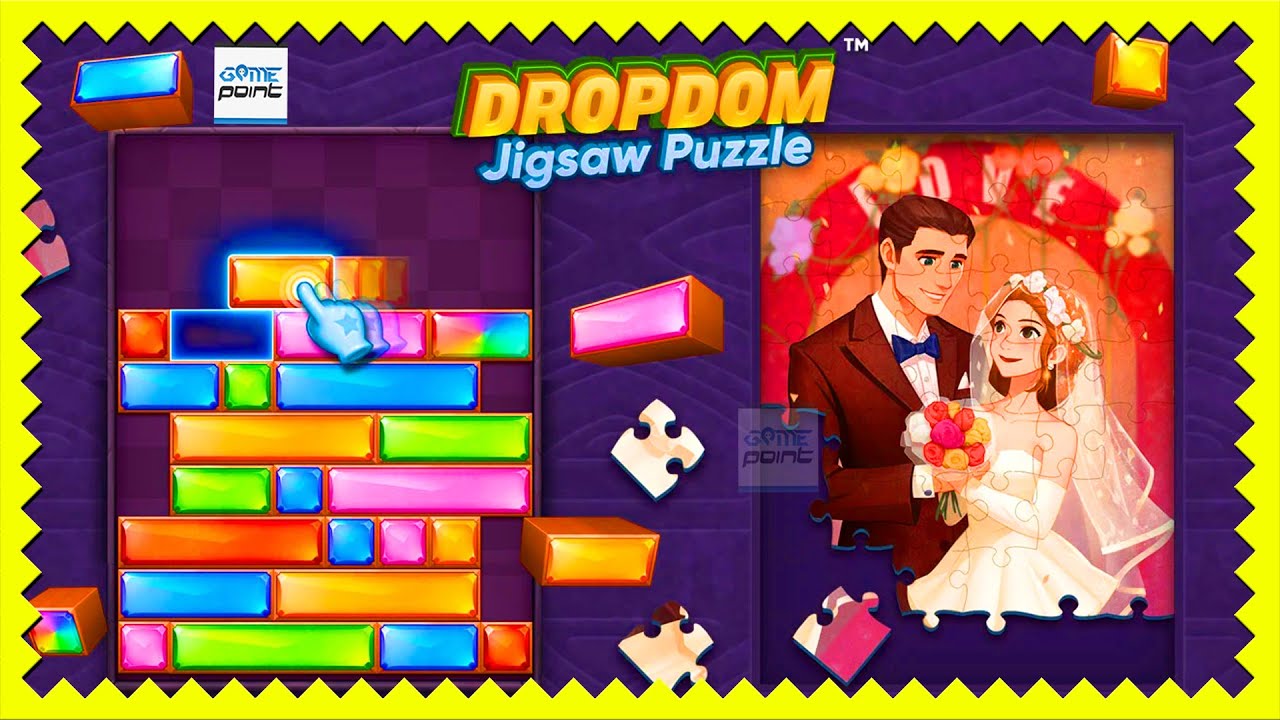 Hello our lovely viewers, Today you are watching Dropdom Jewel Blast Gameplay New High Score #2 ✨ ( ड्रॉ ब्लॉक पहेली खेल ) @Game Point PK. All you have to do is watch the video till the end of the game hit the subscribe and 🔔 press the bell icon!
#dropdom #blockpuzzlejewel #blocksgame #gamepointpk #dropblocksgame #game
👍 If you enjoyed the video, drop a like!
Subscribe our another gaming channel✨🧶:
🚗 Burraq Racers: https://bit.ly/3cKnYLY 🚖
► Dropdom - Jewel Blast Game Download 🥽:
📲 Android: https://bit.ly/3DwgmZ7
📱 GAME DESCRIPTION | Dropdom - Jewel Blast Gameplay:
This is a block puzzle dropdom game. It moves the jewel horizontally, filling the jewel with one line, and eliminating for the high score. This game is fun and strategic.
🥽 MORE GAMING VIDEOS
✨ Most Popular Uploads: https://bit.ly/3cAO0kF
✨ Dropdom Jewel Blast Game Playlist: https://bit.ly/3zVolxm
📌📌 Watch our other Upload 📌📌
🌐 Candy Crush Saga Puzzle Game: https://bit.ly/3kChKAV
🌐 Bubble Birds V ZiMAD: https://bit.ly/34ABAbh
🌐 Kids Balloon Pop Game: https://bit.ly/2UBLOnj
🌐 Subway Princess Runner Christmas Special: https://bit.ly/3FXIeGg
💎Join Our Facebook Group:
https://www.facebook.com/groups/GamePointPK
👤 FOLLOW US
Facebook: https://www.facebook.com/GamePointPakistan
Website: https://www.gamepointpk.com/
RSS Feed: http://feeds.feedburner.com/blogspot/Hwlxnu
TikTok: https://www.tiktok.com/@gamepointpk?lang=en
SnackVideo: http://sck.io/jit3SB4N
Twitter: https://twitter.com/GamePointPK/
Instagram: https://www.instagram.com/GamePointPK/