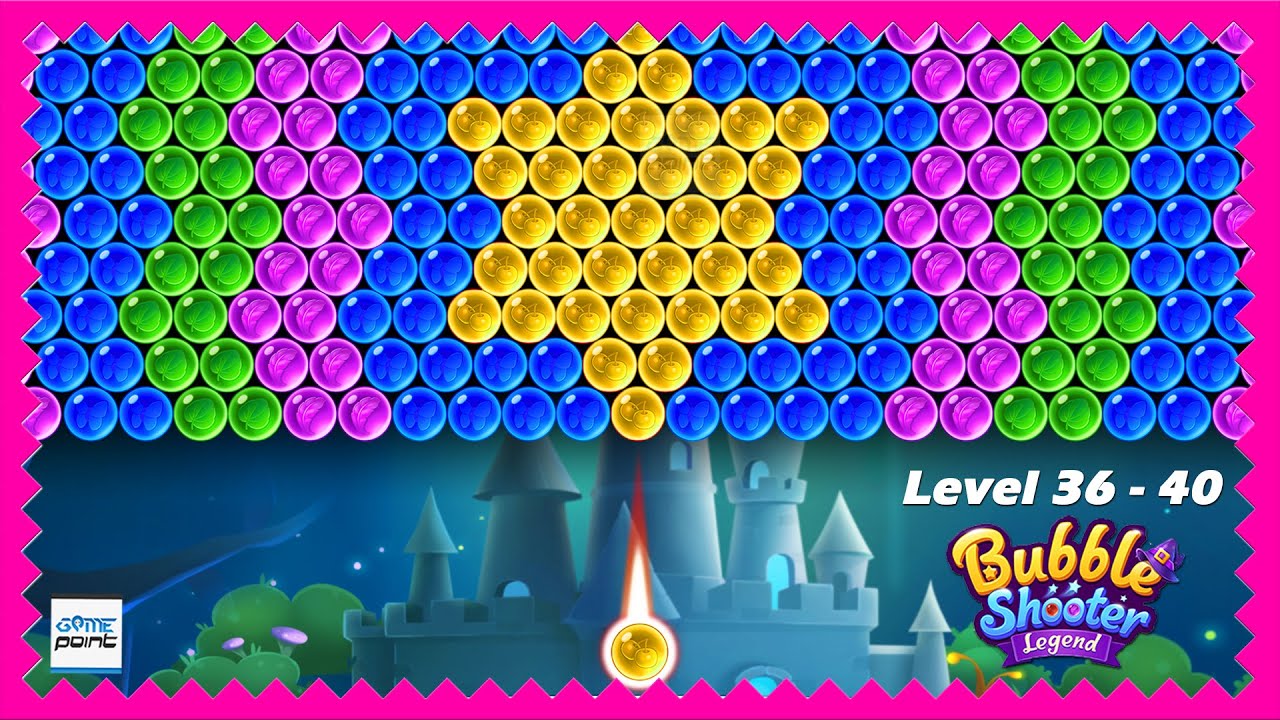 Hello, #gamepointpk lovely viewers, This day we are playing Bubble Shooter Legend Casual Game Level 36 - 40 🎉 ( Match 3 Game ). This game is published by Bubble Joy. All you have to do is watch the video till the end of the game hit the subscribe and 🔔 press the bell icon!
#bubblesgame #bubblepop #game #bleshooter #ballgame
► Bubble Shooter Legend Game Download 🚩:
📲 iOS: https://apple.co/3AyF6OC
📲 Android: https://bit.ly/2W5GfOI
📱 GAME DESCRIPTION | Bubble Shooter Legend Gameplay:
Bubble Shooter Legend is an addictive bubble shooter game with 490+ puzzles, join millions now in the best free bubble shooter game ever!
🥽 MORE GAMING VIDEOS
✨ Most Popular Uploads: https://bit.ly/3cAO0kF
✨ Bubble Shooter Legend Playlist: https://bit.ly/3f0b657
📌📌 Watch our other Upload 📌📌
🔆 Block Puzzle Jewel Game: https://bit.ly/3ipxu9Y
🔆 Bubble Freedom Bubbles Game: https://bit.ly/3DzMlYY
🔆 Candy Crush Saga Friends: https://bit.ly/3AzNEov
🔔 SUBSCRIBE TO GAMEPOINT PK - https://bit.ly/3C0BO7P