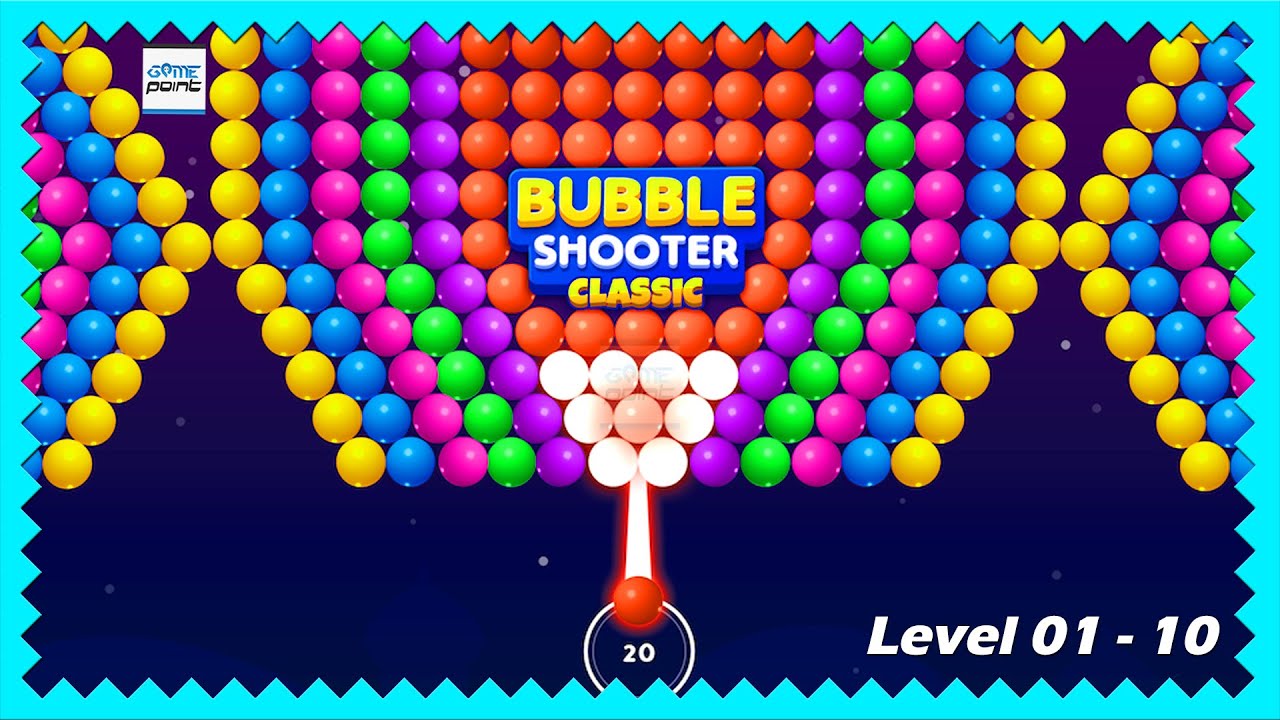 Hey our lovely viewers, This day we are playing Bubble Shooter Classic Level 1 - 10 🎈 ( Bubble Pop Game ) @Game Point PK ​​​on our Android 10 Mobile which was published by MadOver Games for Android, iOS, and other devices. If you are enjoying this gameplay video, watch it till the end of the game. Then, hit the subscribe and 🔔 press the bell icon!
#bubbleshooterclassic #bubblesgame #game #bubblepop #gamepointpk
► Bubble Shooter Classic Game Download 🥽:
📲 Android: https://bit.ly/3s6XNXs
📲 Amazon Store: https://amzn.to/38LyBic
📲 iOS: https://apple.co/3kygCP9
📱 GAME DESCRIPTION || Bubble Shooter Classic Gameplay✨ :
Bubble Shoot Classic and pop all the colored balls in this fun FREE game! Bubble Pop Games to pop and match all the bubbles on the screen, complete the new games, and win coins & awesome rewards. It's the classic bubble shooting game with the most addictive matching games. Bubble Shooting Classic is simple and easy to learn, perfect for both adults and kids to enjoy.
🥽 MORE GAMING VIDEOS
✨ Most Popular Uploads: https://bit.ly/3cAO0kF
✨ Youtube Shorts Game Playlist: https://bit.ly/3qrCKwK
📌📌 Watch our other Upload 📌📌
🌐 Subway Princess Runner: https://bit.ly/3hmy4F0
🌐 Fruit Master Game: https://bit.ly/3OODVSD
🌐 Block Puzzle Jewel Game: https://bit.ly/3rMVuZy