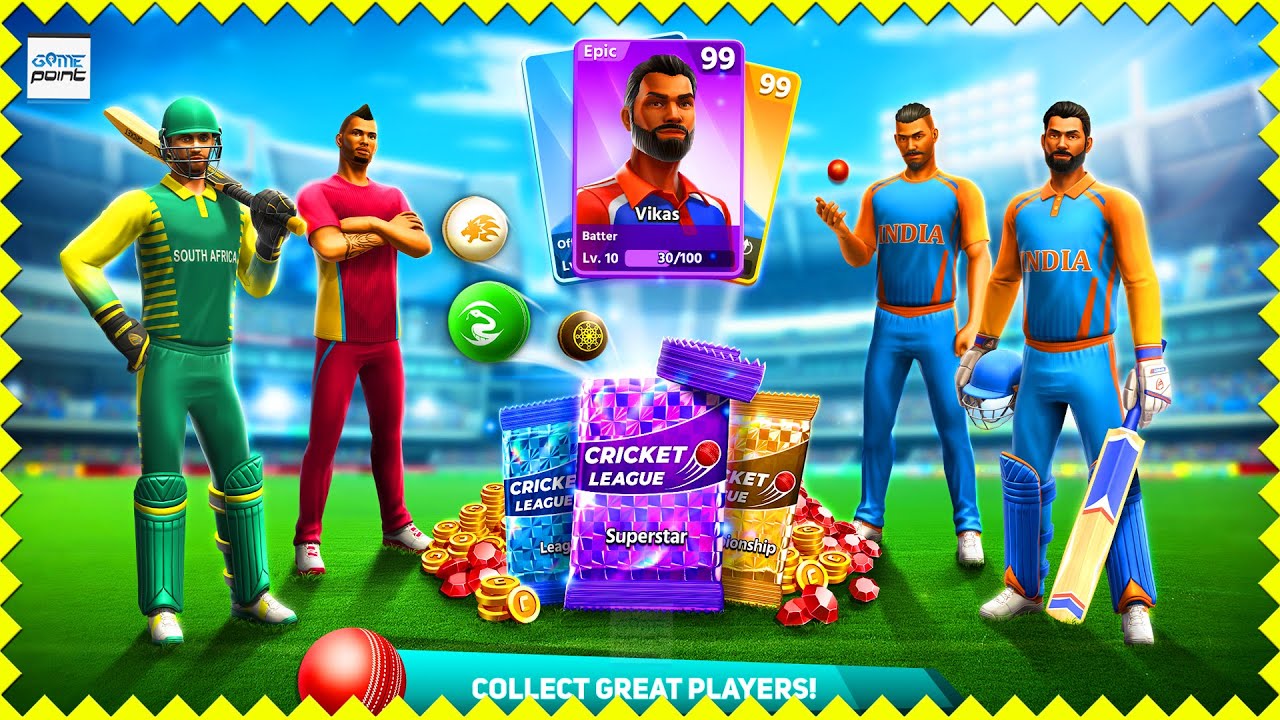 Hey, our lovely viewers, Today we are playing Cricket League Game 🏏 #1 ( Cricket Games For Android ) @Game Point PK ​​on our android 12 Mobile published by Miniclip. If you like this video, hit the subscribe and press the bell icon.🔔
#cricketleague #gamepointpk #cricket #matchwalagame #batballgame #game
► Cricket League Game Download 🎲:
📲 Android: https://bit.ly/39nFkj0
📲 iOS: https://apple.co/3LfC2LY
📱 GAME DESCRIPTION || Cricket League Game:
Bat, bowl, and field your way to the top of the league in this fast, fun, exciting, and authentic 3D real-time multiplayer Cricket game.
Play quick two-over matches against your friends or players around the world in just a few minutes! Ready.Set.Start your own Cricket saga now!
📺 MORE GAMING VIDEOS:
🔷 Most Popular Uploads: https://bit.ly/3gIx5z1
🔷 Cricket Wala Game Playlist: https://bit.ly/3IVQdF5
📌📌 Watch our other Upload 📌📌
🌐 Block Jewel Puzzle Game: https://bit.ly/33w0x7w
🌐 Bubble Shooter Snoopy POP: https://bit.ly/3HmyHcE
🌐 Match 3 Toon Blast Game: https://bit.ly/37Lq7Yo